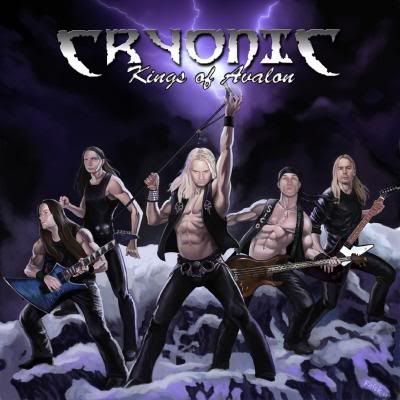 Artist :
Cryonic
Release :
Kings of Avalon
Year :
2010
Genre :
Melodic Rock / Power Metal
Quality :
320 kbps
Size :
100 mb
1. Avalon
2. Kings of the Hill
3. Tear Down the Walls
4. Angels Calling
5. Living on the Road
6. No More
7. Seven Doors
8. No Regrets
9. Demon
10. The One
11. Free Like An Eagle
DOWNLOAD :
HOTFILE
This blog isn't quite dead yet. As per request from the chat box, here's something. If you continue to visit this blog, even in it's dead state, I thank you. I really have no plans to resurrect it so to speak, but hell...anything is possible...so if you enjoyed it, let me know. However...
Check back, because there is something in the works and will be posted before the year is over. Anyways, take care.